Details

Published: 11 September 2017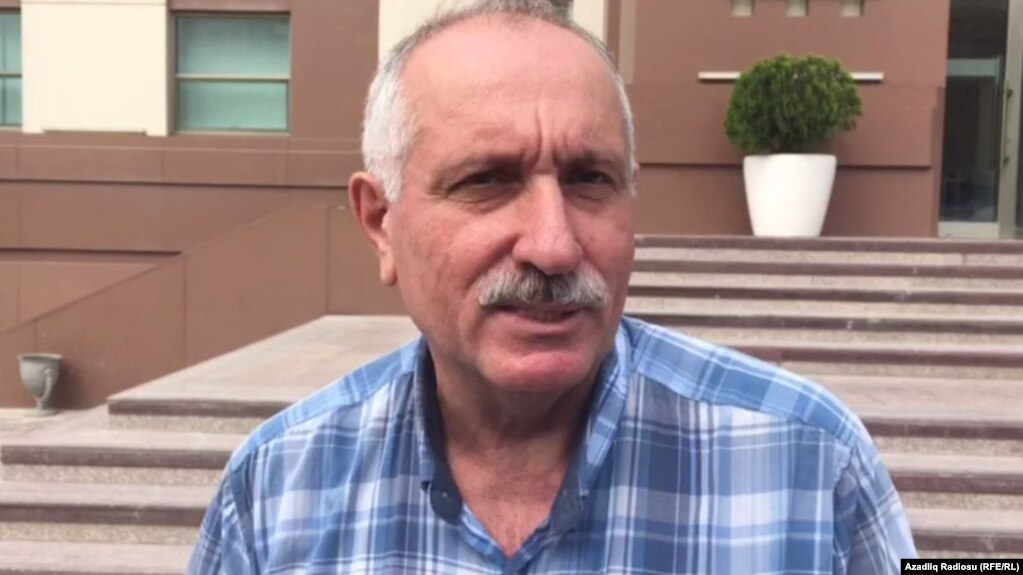 RFERL 
BAKU -- The director of Azerbaijan's independent Turan news agency has been released from pretrial detention on condition that he remain under house arrest until his trial at an undetermined future date.
RFE/RL confirmed the release of Mehman Aliyev in an interview with the journalist's attorney, Fuad Agayev, on September 11.
Aliyev was charged by the Azerbaijani authorities in August on allegations of tax evasion and abuse of powers. He denies any wrongdoing.
Authorities in Baku also have frozen all of the Turan news agency's bank accounts during an ongoing investigation.
Rights groups say Aliyev's detention and the financial sanctions against the Turan news agency are part of a wider crackdown on independent media, journalists, opposition politicians, activists, and others who criticize Azerbaijan's government.
Turan was established in 1990 and has published online reports in Azerbaijani, English, and Russia. It has also cooperated with leading international news agencies about stories in Azerbaijan.
Giorgi Gogia, the South Caucasus director of Human Rights Watch, said the case against Aliyev was "the latest in a vicious crackdown on critical media in the country."
"Using bogus tax-related charges to jail critical journalists is nothing new for Azerbaijan," Gogia said.
The New York-based Committee to Protect Journalist (CPJ) said Baku "has repeatedly used politically motivated criminal charges as a weapon to silence independent and opposition media."
Nina Ognianova, CPJ's program coordinator for Europe and Central Asia, said the case against Aliyev and Turan was "politically motivated."
The Paris-based Reporters Without Borders (RSF) says Baku was using "tax-evasion allegations to harass" Turan.
Azerbaijan is ranked 162nd out of 180 countries in RSF's 2017 World Press Freedom Index.
Aliyev's detention has been strongly criticized by the U.S. State Department, which has called for his immediate release.
Thorbjorn Jagland, secretary-general of the Council of Europe, and the French Foreign Ministry also have expressed concern about the prosecution of Aliyev and Turan.
Azerbaijani President Ilham Aliyev -- who has ruled the oil-producing South Caucasus country of nearly 10 million people since shortly before the death of his father, Heydar Aliyev, in 2003 -- is on RSF's list of so-called "press freedom predators."
RSF says more than a dozen other journalists, bloggers, and media workers are "imprisoned in connection with the provision of news and information -- usually on trumped-up charges."
Dozens of journalists have fled the country in recent years to escape the crackdown, according to RSF.